Wieland Arlt, CFTe—President
Wieland Arlt, CFTe®, is a professional trader, bestselling author, and trading coach. As a professional trader, he has been dealing with the subject of investing and trading for many years.
He is the author of the bestselling books "Risk and Money Management for Day and Swing Trading", which has been published in seven languages, and "55 Reasons to Become a Trader (German)" as well as numerous articles in leading financial magazines.
He is a Member of the Board of Directors of the "Association of Technical Analysts in Germany (VTAD)".
As a trader, coach, and trainer, it is important to to train every trader with trading approaches that are easy to understand and therefore also easy to implement.
As a trader and international trading expert, Wieland Arlt lives in complete freedom and travels the world as a perpetual traveler.
Warren Murnane, Dip TA, CFTe, ST & I (Wealth Within)—Secretary and Membership Director
Warren Murnane is a life member and current National President of the Australian Technical Analysts Association. Warren holds multiple Diplomas in Technical Analysis including CFTe. He is an experienced company director of over 30 years. A founder and owner of various small businesses over many years.
Warren has a passion for the financial markets and educating new participants. He is a private trader and investor who gives presentations to various Chapters of the ATAA on different approaches to trading the markets.
Karin Roller, CFTe—Treasurer
Karin Roller, CFTe, is an independent trader and trader coach. She holds a German Stock Broker license and worked at the stock exchange in Stuttgart at the Trading Surveillance. She is a board member of the German Association of Technical Analysts (www.vtad.de) and is in charge of the chapter in Stuttgart. Karin also has authored several books about technical analysis, including Ichimoku Trading, Set Goals with Fibonacci, and the German Trading für Dummies. Karin writes stock analysis and articles for leading financial newspapers. She runs seminars and workshops on technical analysis for private and institutional investors, including preparing seminars for the CFTe exams. Karin holds a degree in biology from the University Hohenheim/Stuttgart.
Hiwon Yoon, Ph.D., CMTA—Vice President, Asia-Pacific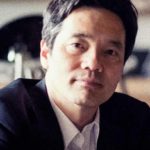 Mr. Yoon has a Ph.D. in mechanical engineering from Keio University in Japan. In 1989, he received his M.S. in hydro-dynamics from Keio University in Japan. Since 2007, he has been president of CMD Laboratory Inc. He manages the firm and creates models for financial markets. From 2000 to 2007, he was a director of CMD Research Ltd., where he managed the firm and analyzed financial markets. From 1996 to 1998, he was a trader of Japanese stock for Salomon Smith Barney (Japan), where he traded a portfolio of Japanese stock and derivatives. From 1993 to 1996, he worked in sales of Asian stocks for Salomon Brothers Asia Ltd (Japan), marketing Asian products, such as stocks and derivatives. From 1992 to 1993, Mr. Yoon was a trader of Asian stocks for Salomon Brothers Hong Kong Ltd (Hong Kong). In this position, he managed arbitrage positions for Asian stocks and derivatives. From 1989 to 1991, he was a trader of Japanese stock for Salomon Brothers Asia Ltd (Japan), where he traded Japanese stock and derivatives. His subject area is Technical analysis of Bitcoin, AI and FinTech, and Algorithmic trading. Publications, Presentations, Patents: J. Masukawa, T. Mizuno, J. Murai, H. Yoon. Econophysics for Stock Price Movements, Baifukan Co.Ltd., 2011. T. Tanaka, T. Kikuchi, H. Yoon, R. Minami. The Methodology of Order Book Analysis, Japanese Patent 2013041422, 2013. 2.
David Watts, BSc (Hons), CEng, MICE, MIWEM, FST—Vice President, Europe and Website Director
David is a trading system consultant and professional engineer. He first became involved with the LIFFE markets after being commissioned to provide IT support and write a trading model for a number of LIFFE traders in 1992.
Since then, he has used his engineering expertise on a number of innovative trading projects. Commissions include the implementation of Dunnigan's One Way Formulae, a technical trading model, the production of a number of swing timing models for traders within the Butterworth Group (1997–2000), as well as providing time series analysis tools for clients in the banking and fund management industry.
Bruce Fraser—Vice President, Americas, and Webinar Director
Bruce Fraser, an industry-leading "Wyckoffian," began teaching graduate-level courses at Golden Gate University (GGU) in 1987. Working closely with the late Dr. Henry ("Hank") Pruden, he developed the curriculum for and taught many courses in GGU's Technical Market Analysis Graduate Certificate Program, including Technical Analysis of Securities, Strategy, and Implementation, Business Cycle Analysis, and the Wyckoff Method. For nearly three decades, he co-taught Wyckoff Method courses with Dr. Pruden and has also used this approach to the markets as the foundation of his own trading for over 35 years.
Mr. Fraser was co-founder, principal, and portfolio manager at Pring-Turner Capital Group with Martin Pring and Joe Turner. He has retired and now teaches the Wyckoff Method, trades, and creates blogs and videos at Stockcharts.com. He is currently a commentator on the Wyckoff Method for Stockcharts.com and co-hosts a weekly Wyckoff webinar at Wyckoff Analytics. Mr. Fraser is the past president and current chair of the Technical Securities Analysts Association of San Francisco (tsaasf.org), which is the oldest technical analysis society in the United States.
Tamer Gamal, CFTe, CETA—Vice President, Middle East and Africa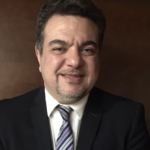 Tamer Gamal, a Certified Financial Technician (CFTe) and a Certified ESTA Technician (CETA) is currently the Head of Technical Analysis Research at Arab African International Securities (AAIS), a subsidiary of Arab African Bank (AAIB), one of Egypt\s largest private banks.
With a bachelor's in Mechanical Engineering (1996), Tamer joined the financial markets industry in 1998 through equity/currency trading and private portfolio management. He joined the AAIS team in 2007. Since then, Tamer has developed and promoted AAIS TA research with tailor-made strategies and techniques. Starting from scratch, AAIS TA research has grown in terms of coverage and quality to cover several exchanges within the MENA region. AAIS TA research expanded furthermore to cover international markets, commodities, and from time to time foreign currencies.
In 2008, he was awarded the "Bronwen Wood Memorial Award" by The International Federation of Technical Analysts (IFTA) for best worldwide achievement for 2008. In 2011 Tamer was elected as Chairman of the Egyptian Society of Technical Analysts (ESTA) board of directors, following three years as a member of BoD. Tamer is an active member of the ESTA education committee since 2007, with a lot of contributions to (CETA & CFTe) curriculum especially in areas where breadth analysis is involved. He has a passion for breadth analysis and has developed his own applications and mythologies highlighting the importance of breadth indicators in investment analysis. In 2009 Tamer got his Investment Analysis diploma (London Securities & Investment Institute) which when added to his TA tools & experience provided ten consecutive years of an outperforming trading portfolio that gained over 500% (QTQ cumulative returns). In 2017, Tamer was unanimously elected by IFTA BoD as vice president responsible for the MENA region, where he contributed to IFTA & TA education & growth throughout the region in several countries; United Arab Emirates, Lebanon, Nigeria, Ghana, and South Africa. In 2019 once again unanimously elected by IFTA BoD as conference director, responsible for the annual IFTA conference where technical analysts from around the globe meet to exchange strategies, methodologies, and trading applications. In 2021 Tamer joined IFTA BoD once again for a two-year term.
In this capacity Tamer educates institutional and individual clients on the merits of technical analysis and why AAIS utilizes a technical rules-based model to oversee clients' requirements. Tamer is a regular instructor at AUC, ACI, ECMA, and EIMA. Also a regular guest in many TV shows and local journals. He is often interviewed by Bloomberg, Reuters, live seminars, and Business Monthly (American Chamber of Commerce). Tamer has held many conferences and education seminars/programs that promote Technical Analysis methodology as the primary investment tool and a proactive marketing add-on.
Saleh Nasser, CFTe, CMT—Education Director
Saleh Nasser, CMT, CFTe, is currently the chief technical strategist of Pioneers Holding and is currently heading the investment committee of the Asset Management Company.
Prior to joining Pioneers, Saleh was the executive director and the chief technical strategist of Pharos Holding from 2009 until May 2017. Saleh was also the chief technical strategist of CIBC from 2001 until 2009, and he was a member of the CIBC investment committee
Saleh completed his CMT designation from the Market Technicians Association (MTA) in 2001. He was awarded an honorary CFTe designation from IFTA because of his contributions to the Education Committee.
Saleh is the originator of the Egyptian Society of Technical Analysts' CETA Professional Program, which is one of three international degrees that are accredited by IFTA as equivalent to the CFTe.
Gregor Bauer, Ph.D., CFTe—Examination Director
Gregor Bauer works as an independent asset manager for private clients and companies in Germany. He is also the President of the German Association of Technical Analysts (www.VTAD.de). Gregor authored two books on technical analysis and covers a regular technical outlook on German TV. He also writes articles on a regular basis for leading financial newspapers. He is specialized in applying advanced candlestick techniques in combination with traditional Western techniques.
Gregor Bauer holds lectures in Portfolio Management and Technical Analysis at various elite Universities in Germany and Liechtenstein and runs seminars and workshops on Technical Analysis for Institutional Investors.
Together with a partner, he runs very successfully a computer-based, medium-term ETF Trading System, which is now also open for institutional investors.
Alessandro Greppi, Ph.D—Institutional Director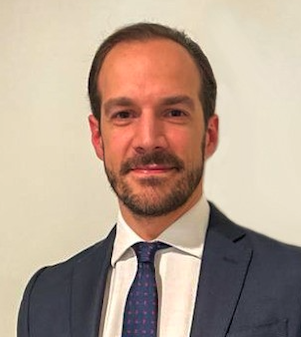 Alessandro Greppi is an institutional portfolio manager focused on the development of tactical asset allocation models, artificial intelligence-based models for ETF and mutual funds selection, ESG products, and cross-assets technical analysis. He has been nominated in Funds People's "Top Italian Fund Selectors Ranking" in 2022 and in "Citywire Selector 40 Under 40" (Class 2022/23) for European leading fund pickers aged under 40.
He is also a member of the Board of Directors of SIAT (Società Italiana di Analisi Tecnica) and he is a former member of the SIAT Scientific Committee (2019-2022). Since 2019 he has been a lecturer at the Master in Technical Analysis of Financial Market held by SIAT (Data Science module) on financial statistics, machine learning, big data, portfolio analysis, and social networks sentiment analysis with R. He also organized for SIAT a data science course for institutional investors.
Giovanni Trombetta, CFTA, Electronic Engineer—Quant Director
Giovanni Trombetta is an entrepreneur and an electronic engineer, expert in artificial intelligence algorithms applied to quantitative finance. In particular, he uses his knowledge in the field of evolutionary algorithms and machine learning models to create automatic trading systems, asset allocations, and financial models.
He is the Founder and Chief Investment Officer of Rocket Capital Investment, a fintech company, and hedge fund, based in Singapore, which applies a decentralized and distributed model of asset management, based on AI and Blockchain.
In 2012 he founded Gandalf Project, a financial consulting and training company, within which he leads research and development and carries out training activities.
Since 2016 he has been an Associate Professional and CSTA (Certified SIAT Technical Analyst) in SIAT (the Italian branch of IFTA). He is in his second term as President of the Scientific Committee in SIAT and as a Member of the IFTA Board of Directors (since October 2019). Since 2018 he has been teaching the Master in Technical Analysis of Financial Markets, Data Science module.
In 2017 he was a speaker at the IFTA Conference "Sailing to the Future", in Milan, and in 2022 at the IFTA Conference "Maximizing Opportunity in an Uncertain World" in Melbourne.
He is an appreciated trainer and speaker at several important financial events and collaborates on educational projects with banks, brokers, and IT companies. Giovanni's articles can be found in "Milano Finanza", in the magazine "Traders" and in the international magazine "Technical Analysis of Stocks & Commodities". In 2020 he published his latest book on Python and Quantitative Analysis for Hoepli.
Shinji Okada, MFTA—Noninstitutional Director
Shinji Okada, MFTA, works for a financial information vendor in Tokyo, where he lectures technical analysis to their service development teams and users (e.g., brokers, traders, bank analysts, and securities companies). His career began when he joined a brokerage firm after he had earned his master's degree in political science.
He is a councilor of the Nippon Technical Analysts Association (NTAA). He serves as the General Manager of the Research Dept. at the NTAA and introduces not only the classic theories but also the latest ones to the members.
In addition, he is one of several regular lecturers at the extension course at the university in Tokyo where NTAA offers several lectures on technical analysis to the general public.
He received the 2020 John Brooks Memorial Award for his MFTA thesis titled "Observation of Yield Points of Trends."
He spoke at the 2021 Online Conference on "Regression Analysis to Determine Best Use of Technical Analysis Tools."
Indrawijaya Rangkuti, MBA, CTA—Development Director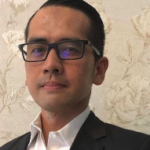 Indrawijaya Rangkuti, MBA, CTA, is an asset manager for private clients and companies for investment and business advisory (e.g., IPO, mergers and acquisitions, restructuring) with Restu Investama Indonesia. He is also an independent trader coach and often collaborates with IFTA members to share market outlooks and trading knowledge. As a trader and analyst, he researches how to simplify and implement WD Gann's theory to be more applicable. Rangkuti was a speaker at the 2020 IFTA Annual Conference.
Rangkuti is the treasurer of his society, AATI (Asosiasi Analis Teknikal Indonesia). He has been a speaker on the stock market, forex market, commodities market, and technical analysis on several TV programs and at various seminars and workshops related to technical analysis applications for investors and traders. In addition, Rangkuti is also a lecturer at the Jakarta Business School.
Eddie Tofpik, MSTA—Marketing Director
Eddie Tofpik started out as a warrants clerk for London Metals Exchange (LME) trader Transworld Metals in 1980. In 1984 he was originally introduced by colleagues and friends to technical analysis and has been an avid practitioner ever since. Eddie is a member of the Society of Technical Analysts in the UK and an affiliate of the Market Technicians Association in the United States. He's also a member of ACI-UK (the FX dealers association) and the Chartered Institute for Securities & Investment.
In 1991, he joined Esprit Brokers Limited (precursor to ADMISI) to develop FX and LME business and started what is now the 24-hour FX desk of ADMISI. This year, after 26 successful years as head of FX, he moved to start a new role at ADMISI as head of technical analysis and senior markets analyst. At ADMISI, Eddie produces and publishes 'Eddie's Crayons…', a monthly technical analysis review of FX and selected commodity futures markets along with other daily and weekly technical analysis. Additionally, he's a regular commentator on FX and has spoken at many international conferences and seminars.
Ron William, CFTe, MSTA, CFTe—Digital Media Director
Ron William, CMT, MSTA, is an accomplished market strategist, educator, and trader with 20 years of financial industry experience working for leading economic research and institutional firms and producing macro research and trading strategies. He specializes in macro, semi-discretionary analysis, driven by cycles and proprietary timing models.
Ron also serves as an active trading mentor specializing in trading psychology, using the NLP model, and Van Tharp Peak Performance™. Previously, Ron was a senior tactical and market timing strategist at the ECU Group, a global macro investment and advisory firm. He was part of the Multi-Asset Research and Advisory Team headed by Robin Griffiths, applying his signature "Roadmap" cycle model.
Ron's work, as part of his current institutional market advisory firm (RWA), acquired global industry recognition with the 2014/2013 Finalist Award for "Best Independent
Research House for FX" and the 2012 Finalist Award for "Best Technical Analyst of the Year." His market insights are featured regularly across notable industry publications and financial media programs, most recently featuring U.S. presidential election cycle analysis, GBP/USD Brexit impact, and EUR/USD parity risk.
Ron dedicated four years to working at Bloomberg L.P. as a senior technical analyst specialist, responsible for training/consultation across the EMEA region, and contributed to the development of charting strategies and the technical analysis platform of the Bloomberg Professional Service™.