Wieland Arlt, CFTe–President
Wieland Arlt is a trader, trading coach, and trainer. He is the author of the bestselling books "Risk and Money Management – Simplified (German)", "Risk and Money Management for Day and Swing Trading (English)" and "55 Reasons to Become a Trader (German)" as well as of numerous articles in leading financial magazines. For years he is a sought-after speaker and expert at trader fairs.
As a trader, coach, and trainer, it is important to him to convey trading approaches that are easy to understand and therefore also easy to implement.
His declared goal in trader coaching and training is to support traders in achieving their financial goals in a self-determined way and to trade successfully on the financial markets in the long term.
Wieland Arlt holds a degree in economics and is a board member of the Vereinigung Technischer Analysten Deutschlands e.V.(www.vtad.de) and is in charge of the chapter in Hamburg.
Hiwon Yoon, Ph.D.–Vice President, Asia-Pacific
Mr. Yoon has a Ph.D. in mechanical engineering from Keio University in Japan. In 1989, he received his M.S. in hydro-dynamics from Keio University in Japan. Since 2007, he has been president of CMD Laboratory Inc. He manages the firm and creates models for financial markets. From 2000 to 2007, he was a director of CMD Research Ltd., where he managed the firm and analyzed financial markets. From 1996 to 1998, he was a trader of Japanese stock for Salomon Smith Barney (Japan), where he traded a portfolio of Japanese stock and derivatives. From 1993 to 1996, he worked in sales of Asian stocks for Salomon Brothers Asia Ltd (Japan), marketing Asian products, such as stocks and derivatives. From 1992 to 1993, Mr. Yoon was a trader of Asian stocks for Salomon Brothers Hong Kong Ltd (Hong Kong). In this position, he managed arbitrage positions for Asian stocks and derivatives. From 1989 to 1991, he was a trader of Japanese stock for Salomon Brothers Asia Ltd (Japan), where he traded Japanese stock and derivatives. His subject area is Technical analysis of Bitcoin, AI and FinTech, and Algorithmic trading. Publications, Presentations, Patents: J. Masukawa, T. Mizuno, J. Murai, H. Yoon. Econophysics for Stock Price Movements, Baifukan Co.Ltd., 2011. T. Tanaka, T. Kikuchi, H. Yoon, R. Minami. The Methodology of Order Book Analysis, Japanese Patent 2013041422, 2013. 2.
Karin Roller, CFTe–Treasurer and Website Director
Karin Roller is an independent trader and trader coach. She holds the German Stock Broker license and worked at the stock exchange in Stuttgart at the Trading Surveillance. She is a board member of the German Association of Technical Analysts (www.vtad.de) and is in charge of the chapter in Stuttgart. Karin also has authored several books about technical analysis, including Ichimoku Trading, Set Goals with Fibonacci, and the German Trading für Dummies. Karin writes stock analysis and articles for leading financial newspapers. She runs seminars and workshops on technical analysis for private and institutional investors, including preparing seminars for the CFTe exams. Karin holds a degree in biology from the Univerity Hohenheim/Stuttgart.
Alek Jankowski, BE, M.Eng.Sc., Grad.Dip.Mgt.–Secretary and Membership Director
Alek originally trained as an Electrical Engineer (University of New South Wales) and also holds post-graduate degrees in Industrial Engineering (Operations Research) and Management. During his career, he worked for several international corporations where he held senior executive roles. Prior to retirement from full-time employment, he worked for a Fortune 500 International Corporation as Group General Manager, with responsibility for several businesses in Australia, New Zealand, and Southeast Asia. He joined the ATAA some 12 years ago and since retirement has taken an active role within the organization. He joined the local Chapter Council in 2013 and then the National Board in 2014. He was elected President in November 2015. He left the Board in July 2019.
Alek has a keen interest in financial markets with his focus now on the management of his personal investment portfolio and the development of trading systems. He has been active in the development of a large Aged Care facility in Sydney and has been the Finance Director for some 15 years. He was elected Chairman in 2018. An active Rotarian for 34 years he has served that organization at both Club and District level.
Mohamed El Saiid, CFTe, MFTA–Vice President, Middle East, and Africa and Immediate Past President
Mohamed is currently an Executive Director and Head of the Technical Analysis department for HC Brokerage (HCB), Cairo, Egypt. He started his career working for Momentum Wavers, Ltd., a Middle East Technical Analysis firm (2001-2004). He joined HCB as an Associate/Lead Technical Analyst (2004-2006). Later he joined Unifund, a Geneva-based global private fund (2006-2007) as a Chief Technical Strategist/Co-Fund Manager to the Middle East investments. Mohamed holds an MBA in Finance and is currently a DBA student. Mohamed previously held several prominent positions including President of the International Federation of Technical Analysts (IFTA), as well as Chairman of the Egyptian Society of Technical Analysts (ESTA), and ESTA Head of Education Committee. Mohamed authored several TA-related articles and developed several indicators including the Volatility-Based Envelopes (VBE), the Implied Volatility Projection Range (IVPR), and Relative Performance Candlestick Charts (RPCC).
Clive Lambert, MSTA–Vice President, Europe
Clive Lambert is the founder and continues to be the main contributor, for FuturesTechs in the U.K. He has been in the City for 30 years, has been in the Futures Market for 25+ years as a Broker and Trader, and has been writing Technical Analysis for over 15 years.
He is a Board Member of the U.K. Society of Technical Analysts (STA). He has spoken at several of the Society's monthly meetings over the years and has also been enlisted as a regular lecturer on the Society's annual Diploma Course, covering a wide range of subjects. He was on the board between 2003 and 2011 and rejoined in 2015.
He has taught Technical Analysis around the world, numbering the CME Group and London Stock Exchange among his clients in this respect.
He has had articles published in various Technical Analysis publications, is regularly quoted on the leading newswires, has appeared regularly on CNBC, and now is seen on Core Finance weekly (usually Fridays!).
Jeanette Young, CFP®, CMT, M.S.–Vice President, Americas; 2021 Conference Director
Jeanette has been a Wall Street professional since 1981 where she began her professional career with Thomson McKinnon Securities.  Her career includes portfolio management, syndication, options strategist, hedger, operations principle, bond principal, pit trader, and general market trader.  She worked for the NYBOT (New York Board of Trade) and later ICE where she wrote, produced, and aired two market reports daily covering the financials, currencies, and the softs which include Frozen Concentrated Orange Juice, Sugar, Cocoa, Coffee, and Cotton.  She has been a frequent guest on FOX, CNBC, Bloomberg, Yorba TV, CNN, and others.  She was a market maker in the FINEX ring (Russell 2000 ring) and became an expert hedger.  As such, has used the skill-set to protect capital and make money.
Jeanette was the first Director of the CMT program for the Market Technicians Association and is the past President of the American Association of Professional Technical Analysts and continues to serve on the Board of Directors.  Ms. Young is the author of the Option Queen Letter, a weekly newsletter issued and published every Sunday.  She is a member of ICE, COMEX, and CHX holdings.  She is also a member of the Adelphi University President's Counsel.
In 2007 her book The Options Doctor was published by John Wiley & Son.  She placed third in the globe in the National Investment Challenge Pro Option's Division in the mid-nineties.  Ms. Young is a past and current member of the Board of Directors of the International Federation of Technical Analysts.
Saleh Nasser, CMT, CFTe–Education Director
Saleh is an executive director and the chief technical strategist of Pharos Holding. Prior to joining Pharos, Saleh was the chief technical strategist of CIBC from 2001 until 2008 and a member of the CIBC investment committee, as well as a member of the CICapital investment committee (responsible for setting up strategies for CI Asset Management Company). Saleh worked as a chief technical analyst in Flemings CIIC from 2000 until 2001, and he was responsible for following up on the Egyptian market and global equities markets as well as for training traders and employees on the short-term and intermediate-term trading tactics. Saleh completed his CMT designation from the Market Technicians Association (MTA) in 2001.
Saleh has served on the board of directors of IFTA for many years, and he served as IFTA's secretary-general and head of education. He worked on a committee that was responsible for updating IFTA's bylaws. He also heads the Education Committee of the Egyptian Society of Technical Analysts (ESTA) and is the past president of ESTA. Saleh is the originator of the CETA Professional Program, sponsored by the Egyptian Society of Technical Analysts—one of just a few international degrees accredited by IFTA as equivalent to the CFTe.
In 2003, Saleh was invited to speak in Washington, D.C., about his new indicator (Deviation Oscillator) in the IFTA annual international conference hosted by the Market Technicians Association (MTA) of the United States. It is worth mentioning that ESTA hosted the IFTA annual conference in 2007 in Sharm ElSheikh, and it was one of the most successful conferences in technical analysis. Saleh has been invited as a general and keynote speaker at many seminars and conferences.
Gregor Bauer, Ph.D., CFTe–Examination Director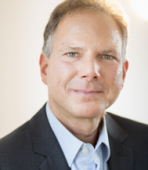 Gregor Bauer works as an independent asset manager for private clients and companies in Germany. He is also the President of the German Association of Technical Analysts (www.VTAD.de). Gregor authored two books on technical analysis and covers a regular technical outlook on German TV. He also writes articles on a regular basis for leading financial newspapers. He is specialized in applying advanced candlestick techniques in combination with traditional western techniques.
Gregor Bauer holds lectures in Portfolio Management and Technical Analysis at various elite Universities in Germany and Liechtenstein and runs seminars and workshops on Technical Analysis for institutional Investors.
Together with a partner, he runs very successfully a computer-based, medium-term ETF Trading System, which is now also open for institutional investors.
Ron William, MSTA, CMT–Marketing and Development Director
Ron William, CMT, MSTA, is an accomplished market strategist, educator, and trader, with 17-years of financial industry experience, working for leading economic research and institutional firms; producing macro research and trading strategies. He specializes in macro, semi-discretionary analysis, driven by cycles and proprietary timing models.
Ron also serves as an active trading mentor specializing in trading psychology, using the NLP model & Van Tharp Peak Performance™. Previously, Ron was a senior Tactical & Market Timing Strategist at the ECU Group, a Global Macro Investment & Advisory Firm. He was part of the Multi-Asset Research & Advisory Team, headed by Robin Griffiths, applying his signature "Roadmap" cycle model.
Ron's work, as part of his current institutional market advisory firm (RWA), acquired global industry recognition with the 2014 / 2013 Finalist Award for "Best Independent Research House for FX" and 2012 Finalist Award for "Best Technical Analyst of the year". His market insights are featured regularly across notable industry publications and financial media programs; most recently featuring US Presidential Election Cycle analysis, GBP/USD Brexit impact & EUR/USD Parity risk.
He dedicated 4 years working at Bloomberg L.P as a senior Technical Analyst Specialist, responsible for training/consultation across the EMEA region and contributed to the development of charting strategies and the Technical Analysis platform of the Bloomberg Professional Service™.
Ron is a board member of the International Federation of Technical Analysts (IFTA), Vice President & Head of the Geneva Chapter of the Swiss Association of Market Technicians (SAMT) and Honorary Member of the Egyptian Society of Technical Analysts (ESTA); holding both the MSTA and CMT professional designations. He is also co-founder of the SAMT CFTe Immersion course and SAMT Journal.
Francesco Caruso, MFTA–Director
Francesco Caruso graduated from Bocconi University with a degree in economics. Since 1989, as a fund manager and chief of relevant European financial organizations, he has focused on the development of trading systems and the application of technical and algorithmic analysis to asset management and asset allocation.
Francesco has published books and articles for financial media and created many technical models and indicators, including the Composite Momentum®. He is a two-time winner (1997 and 1998) of the international award, Leonardo d'Oro Della Ricerca Finanziaria®, in the technical analysis division. In 2008, he became the first MFTA in Italian history and was awarded IFTA's John Brooks Award® for the best MFTA paper. The paper, "Technical Tools and Equity Selection: A Reward/Risk Rating Indicator for the Stock Market Components", was also published in the official 2010 IFTA Journal. In 2011, Francesco entered the newly organized SIAT Awards for the first time and won. He won again in 2015.
Francesco has 30 years of experience in all the fields of financial markets, from technical and quantitative analysis to trading, asset allocation, and asset management. He is a strategist, chief of the financial area, member of the board of directors, CEO, and consultant for primary financial groups (UBI BANCA, BANCA DEL SEMPIONE, ARCA GROUP, RCF, MELIOBANCA, BANCA INTERMOBILIARE, BANQUE MORVAL, etc.), He is currently a prominent financial blogger and author of technical books and specialized articles, founder and owner of Market Risk Management, and an Italian leader in the independent advisory. He is also an advisor for banks and funds and is an associate professor at the Cassino University in the Executive Master's degree in Quantitative and Technical Analysis of the Financial Markets.
Francesco is vice president of SIAT, the Italian Technical Analysis Society, and president of the Scientific Committee of the association. He has held many courses and conferences on technical analysis and markets and has already been an official speaker at IFTA 1998 (Rome) and IFTA 2006 (Lugano) and the SIAT ambassador at the IFTA Annual Congress 2007.
Nik Mohd Ihsan Bin Raja Abdullah, MSTA, CFTe–Director
Nik Ihsan Raja Abdullah, MSTA (Distinction), CFTe, is a Chartist at Maybank Investment Bank Berhad, one of the leading investment banks in Malaysia. His outreach to the Maybank group includes giving market outlook and training to the group employees and the bank's clients within the Asia-Pacific region.
In the local investment scene in Malaysia, Nik is an active speaker and trainer of technical analysis, where he shares his insight via research reports with corporate and individual investors on a daily basis and at seminars as well as reaching out to the public through social media and the local print media. To date, he has trained and taught over 3,500 individuals from various backgrounds including financial market professionals. Nik also gives lectures at technical analysis preparatory programs, which cater to financial industry professionals, to obtain their professional certification in technical analysis.
Nik is the Conference Director for the 31st International Federation of Technical Analysts (IFTA) Conference and is the President of the Malaysian Association of Technical Analysts (MATA). He is one of the founding members of the MATA and holds both the MSTA and CFTe professional designations.
Giovanni Trombetta, CFTA, Electronic Engineer–Director
Giovanni Trombetta is the head of research and development on the Gandalf Project. He is an electronics engineer with experience as a radio access network engineer, an expert in radiant systems and artificial intelligence algorithms, a professional trading systems developer, a quant trader, and a trainer. Giovanni has many years of programming experience with several languages and trading platforms and uses his knowledge in the field of genetic algorithms and neural networks to create automatic trading systems and financial models.
As a quant modeler, his skills are focused on themes of the persistence of different forecasting models. He developed the GSA (Gandalf Segmented Architecture), an innovative method to test the strength of a genetic trading strategy (he made a speech on GSA at IFTA Conference 2017 "Sailing to the Future" in Milan).
Since 2016 he is a Professional Associate and a member of the Scientific Committee in SIAT (the Italian branch of IFTA) and became a Member of the IFTA Board of Directors in October 2019. In 2017 he has been a speaker at IFTA Conference "Sailing to the future", in Milan. In 2019, he also obtained the CSTA title (Certified SIAT Technical Analyst). Since 2018 he is a lecturer at the Master in Technical Analysis of Financial Markets – Data Science module.
Since 2019 he is the founder and Chief Investment Officer of "Rocket Capital Investment", an innovative startup, based in Singapore, that proposes an asset management model 3.0 ("tokenized fund") through the use of advanced models based on blockchain and AI technology.
He is an appreciated trainer and speaker to several important financial events in Italy and cooperates in educational projects with banks, brokers, and IT Companies. Giovanni's articles can be found on "Milano Finanza", in the "Traders" magazine and in the international journal "Technical Analysis of Stocks & Commodities". He is about to publish his first book on Python and Quantitative Analysis for Hoepli.
Yukitoshi Higashino, MFTA, Director
Yukitoshi is the chief technical strategist of the equity research team at DZH Financial Research, an investment information firm located in Tokyo as Shanghai DZH Limited group. He leads the development of technical strategies for client securities firms dealing in futures, ETFs, and CFDs. His main responsibilities range from the analysis of major indices of the Asian and world markets and can extend to even individual stocks. Prior to this, he was a stock lending trader for foreign securities houses and a treasury stock trader for Mizuho Trust Bank. He was also an equity trader and a market analyst at a securities firm. Yukitoshi is the director of the Nippon Technical Analysts Association (NTAA). He is also a member of the Financial Planners Association of Japan (CFP). He made presentations at the IFTA conferences in Vancouver, Lugano, Berlin, and Cairo.