Wieland Arlt, CFTe—President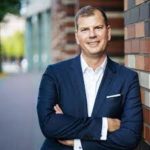 Wieland Arlt is a trader, trading coach, and trainer. He is the author of the bestselling books "Risk and Money Management – Simplified (German)", "Risk and Money Management for Day and Swing Trading (English)" and "55 Reasons to Become a Trader (German)" as well as of numerous articles in leading financial magazines. For years he is a sought-after speaker and expert at trader fairs.
As a trader, coach, and trainer, it is important to him to convey trading approaches that are easy to understand and therefore also easy to implement.
His declared goal in trader coaching and training is to support traders in achieving their financial goals in a self-determined way and to trade successfully on the financial markets in the long term.
Wieland Arlt holds a degree in economics and is a board member of the Vereinigung Technischer Analysten Deutschlands e.V.(www.vtad.de) and is in charge of the chapter in Hamburg.
Warren Murnane, Dip TA, CFTe, ST & I (Wealth Within)—Treasurer
Warren Murnane is a life member and current National President of the Australian Technical Analysts Association. Warren holds multiple Diplomas in Technical Analysis including CFTe. He is an experienced company director of over 30 years. A founder and owner of various small businesses over many years.
Warren has a passion for the financial markets and educating new participants. He is a private trader and investor who gives presentations to various Chapters of the ATAA on different approaches to trading the markets.
Alek Jankowski, BE, M.Eng.Sc., Grad.Dip.Mgt.—Secretary and Membership Director
Alek Jankowski originally trained as an electrical engineer (University of New South Wales) and also holds a master's degree in industrial engineering (operations research) and a post-graduate degree in management. During his career, he worked for several international corporations where he held senior executive roles. Prior to retirement from full-time employment, he worked for a Fortune 500 international corporation as group general manager, with responsibility for several businesses in Australia, New Zealand, and Southeast Asia. He joined the ATAA about 14 years ago and since retirement has taken an active role within the organization. He joined the local chapter council in 2013 and then the national board in 2014. He was elected president in November 2015. He left the board in July 2019.
Alek has a keen interest in financial markets, with his focus now on the management of his personal investment portfolio and the development of trading systems. He has been active in the management and development of large aged care and retirement living facility in Sydney and was the finance director for 15 years. He was elected board chair in 2018. Active in Rotary International for 38 years, he has served that organization at both club and district levels.
Hiwon Yoon, Ph.D., CMTA—Vice President, Asia-Pacific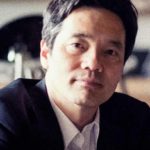 Mr. Yoon has a Ph.D. in mechanical engineering from Keio University in Japan. In 1989, he received his M.S. in hydro-dynamics from Keio University in Japan. Since 2007, he has been president of CMD Laboratory Inc. He manages the firm and creates models for financial markets. From 2000 to 2007, he was a director of CMD Research Ltd., where he managed the firm and analyzed financial markets. From 1996 to 1998, he was a trader of Japanese stock for Salomon Smith Barney (Japan), where he traded a portfolio of Japanese stock and derivatives. From 1993 to 1996, he worked in sales of Asian stocks for Salomon Brothers Asia Ltd (Japan), marketing Asian products, such as stocks and derivatives. From 1992 to 1993, Mr. Yoon was a trader of Asian stocks for Salomon Brothers Hong Kong Ltd (Hong Kong). In this position, he managed arbitrage positions for Asian stocks and derivatives. From 1989 to 1991, he was a trader of Japanese stock for Salomon Brothers Asia Ltd (Japan), where he traded Japanese stock and derivatives. His subject area is Technical analysis of Bitcoin, AI and FinTech, and Algorithmic trading. Publications, Presentations, Patents: J. Masukawa, T. Mizuno, J. Murai, H. Yoon. Econophysics for Stock Price Movements, Baifukan Co.Ltd., 2011. T. Tanaka, T. Kikuchi, H. Yoon, R. Minami. The Methodology of Order Book Analysis, Japanese Patent 2013041422, 2013. 2.
Ayman Waked, CFTe, MFTA—Vice President, Middle East, and Africa
Ayman Waked, CFTe, MFTA, joined SIGMA Capital in 2015 and is the managing director and CIO. Prior to joining, Mr. Waked held various posts at a number of prominent investment banks. He is a founder of the Egyptian Society of Technical Analysts and was chair of the IFTA Annual Conference in 2007.
Mr. Waked was the vice president of IFTA for the Middle East and Africa from 2007–2009. He was also the president of the Egyptian Society of Technical Analysts (ESTA) from 2002–2008.
Mr. Waked has been an instructor of technical analysis and capital markets at the American University in Cairo (Institute of Banking and Finance Department) since 2004.
Clive Lambert, MSTA—Vice President, Europe
Clive Lambert is the founder and continues to be the main contributor, for FuturesTechs in the U.K. He has been in the City for 30 years, has been in the Futures Market for 25+ years as a Broker and Trader, and has been writing Technical Analysis for over 15 years.
He is a Board Member of the U.K. Society of Technical Analysts (STA). He has spoken at several of the Society's monthly meetings over the years and has also been enlisted as a regular lecturer on the Society's annual Diploma Course, covering a wide range of subjects. He was on the board between 2003 and 2011 and rejoined in 2015.
He has taught Technical Analysis around the world, numbering the CME Group and London Stock Exchange among his clients in this respect.
He has had articles published in various Technical Analysis publications, is regularly quoted on the leading newswires, has appeared regularly on CNBC, and now is seen on Core Finance weekly (usually Fridays!).
Jeanette Young, CFP®, CMT, M.S.—Vice President, Americas
Jeanette has been a Wall Street professional since 1981 where she began her professional career with Thomson McKinnon Securities.  Her career includes portfolio management, syndication, options strategist, hedger, operations principle, bond principal, pit trader, and general market trader.  She worked for the NYBOT (New York Board of Trade) and later ICE where she wrote, produced, and aired two market reports daily covering the financials, currencies, and the softs which include Frozen Concentrated Orange Juice, Sugar, Cocoa, Coffee, and Cotton.  She has been a frequent guest on FOX, CNBC, Bloomberg, Yorba TV, CNN, and others.  She was a market maker in the FINEX ring (Russell 2000 ring) and became an expert hedger.  As such, has used the skill-set to protect capital and make money.
Jeanette was the first Director of the CMT program for the Market Technicians Association and is the past President of the American Association of Professional Technical Analysts and continues to serve on the Board of Directors.  Ms. Young is the author of the Option Queen Letter, a weekly newsletter issued and published every Sunday.  She is a member of ICE, COMEX, and CHX holdings.  She is also a member of the Adelphi University President's Counsel.
In 2007 her book The Options Doctor was published by John Wiley & Son.  She placed third in the globe in the National Investment Challenge Pro Option's Division in the mid-nineties. Ms. Young is a past and current member of the Board of Directors of the International Federation of Technical Analysts.
Gregor Bauer, Ph.D., CFTe—Education and Examination Director
Gregor Bauer works as an independent asset manager for private clients and companies in Germany. He is also the President of the German Association of Technical Analysts (www.VTAD.de). Gregor authored two books on technical analysis and covers a regular technical outlook on German TV. He also writes articles on a regular basis for leading financial newspapers. He is specialized in applying advanced candlestick techniques in combination with traditional western techniques.
Gregor Bauer holds lectures in Portfolio Management and Technical Analysis at various elite Universities in Germany and Liechtenstein and runs seminars and workshops on Technical Analysis for institutional Investors.
Together with a partner, he runs very successfully a computer-based, medium-term ETF Trading System, which is now also open for institutional investors.
Constance (Connie) Brown, MFTA, CFTe—Marketing Director
Connie Brown has thirty-plus years' experience in the financial trading industry. She worked as an institutional trader for 12 years on S&P500 trading desks in New York and Boston. She then managed her own global equity futures hedge fund for six years.
Connie actively trades from her office in Tryon, North Carolina. She specializes in global market cash flows and continues to advise financial institutions and banks around the world. She was honored by the Canadian Society of Technical Analysts as the 2018 Hall of Fame inductee.
Connie founded Aerodynamic Investments Inc. in 1996 to advance the field of market cycle timing. She has written nine books. Technical Analysis for the Trading Professional is required reading for the IFTA CFTe examinations. The same book was previously required for the CMT III certification. Fibonacci Analysis, published by Bloomberg Press, won the Gold medal in the Global 2009 Axiom Business Book Awards. Her ninth book on Gann Analysis called The Thirty-Second Jewel was released in 2019. The industry has named her latest book as the primary resource for W.D. Gann's methods, formulas, and Time Factors.
Connie is on the International Federation of Technical Analysts' Education Committee. She holds the industry's highest accreditation, Master of Financial Technical Analysis.
Tamer Gamal, CFTe, CETA—Website Director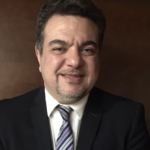 Tamer Gamal, a Certified Financial Technician (CFTe) and a Certified ESTA Technician (CETA), is currently the Head of Technical Analysis Research at Arab African International securities (AAIS), a subsidiary of Arab African Bank (AAIB), one of Egypt\s largest private banks.
With a bachelor's in Mechanical Engineering (1996), Tamer joined the financial markets industry in 1998 through equity/currency trading and private portfolio management. He joined the AAIS team in 2007. Since then, Tamer has developed and promoted AAIS TA research with tailor-made strategies and techniques. Starting from scratch, AAIS TA research has grown in terms of coverage and quality to cover several exchanges within the MENA region. AAIS TA research expanded furthermore to cover international markets, commodities, and from time to time foreign currencies.
In 2008, he was awarded the "Bronwen Wood Memorial Award" by The International Federation of Technical Analysts (IFTA) for best worldwide achievement for 2008. In 2011 Tamer was elected as Chairman of the Egyptian Society of Technical analysts (ESTA) board of directors, following three years as a member of BoD. Tamer is an active member of the ESTA education committee since 2007, with a lot of contributions in (CETA & CFTe) curriculum especially in areas where breadth analysis is involved. He has a passion for breadth analysis and has developed his own applications and mythologies highlighting the importance of breadth indicators in investment analysis. In 2009 Tamer got his Investment Analysis diploma (London Securities & Investment Institute) which when added to his TA tools & experience provided ten consecutive years of an outperforming trading portfolio that gained over 500% (QTQ cumulative returns). In 2017, Tamer was unanimously elected by IFTA BoD as vice president responsible for MENA region, where he contributed to IFTA & TA education & growth throughout the region in several countries; United Arab Emirates, Lebanon, Nigeria, Ghana, and South Africa. In 2019 once again unanimously elected by IFTA BoD as conference director, responsible for the annual IFTA conference where technical analysts from around the globe meet to exchange strategies, methodologies, and trading applications. In 2021 Tamer joined IFTA BoD once again for a two-year term.
In this capacity Tamer educates institutional and individual clients on the merits of technical analysis and why AAIS utilizes a technical rules-based model to oversee clients' requirements. Tamer is a regular instructor at AUC, ACI, ECMA, and EIMA. Also a regular guest in many TV shows and local journals. He is often interviewed by Bloomberg, Reuters, live seminars, and Business Monthly (American Chamber of Commerce). Tamer has held many conferences and education seminars/programs that promote Technical Analysis methodology as the primary investment tool and a proactive marketing add-on.
Bruce Fraser—Webinar & Workshop Director
Bruce Fraser, an industry-leading "Wyckoffian," began teaching graduate-level courses at Golden Gate University (GGU) in 1987. Working closely with the late Dr. Henry ("Hank") Pruden, he developed curriculum for and taught many courses in GGU's Technical Market Analysis Graduate Certificate Program, including Technical Analysis of Securities, Strategy and Implementation, Business Cycle Analysis, and the Wyckoff Method. For nearly three decades, he co-taught Wyckoff Method courses with Dr. Pruden and has also used this approach to the markets as the foundation of his own trading for over 35 years.
Mr. Fraser was co-founder, principal, and portfolio manager at Pring-Turner Capital Group with Martin Pring and Joe Turner. He has retired and now teaches the Wyckoff Method, trades, and creates blogs and videos at Stockcharts.com. He is currently a commentator on the Wyckoff Method for Stockcharts.com and co-hosts a weekly Wyckoff webinar at Wyckoff Analytics. Mr. Fraser is past president and current chair of the Technical Securities Analysts Association of San Francisco (tsaasf.org), which is the oldest technical analysis society in the United States.
Francesco Caruso, MFTA—Director
Francesco Caruso graduated from Bocconi University with a degree in economics. Since 1989, as a fund manager and chief of relevant European financial organizations, he has focused on the development of trading systems and the application of technical and algorithmic analysis to asset management and asset allocation.
Francesco has published books and articles for financial media and created many technical models and indicators, including the Composite Momentum®. He is a two-time winner (1997 and 1998) of the international award, Leonardo d'Oro Della Ricerca Finanziaria®, in the technical analysis division. In 2008, he became the first MFTA in Italian history and was awarded IFTA's John Brooks Award® for the best MFTA paper. The paper, "Technical Tools and Equity Selection: A Reward/Risk Rating Indicator for the Stock Market Components", was also published in the official 2010 IFTA Journal. In 2011, Francesco entered the newly organized SIAT Awards for the first time and won. He won again in 2015.
Francesco has 30 years of experience in all the fields of financial markets, from technical and quantitative analysis to trading, asset allocation, and asset management. He is a strategist, chief of the financial area, member of the board of directors, CEO, and consultant for primary financial groups (UBI BANCA, BANCA DEL SEMPIONE, ARCA GROUP, RCF, MELIOBANCA, BANCA INTERMOBILIARE, BANQUE MORVAL, etc.), He is currently a prominent financial blogger and author of technical books and specialized articles, founder and owner of Market Risk Management, and an Italian leader in the independent advisory. He is also an advisor for banks and funds and is an associate professor at the Cassino University in the Executive Master's degree in Quantitative and Technical Analysis of the Financial Markets.
Francesco is vice president of SIAT, the Italian Technical Analysis Society, and president of the Scientific Committee of the association. He has held many courses and conferences on technical analysis and markets and has already been an official speaker at IFTA 1998 (Rome) and IFTA 2006 (Lugano) and the SIAT ambassador at the IFTA Annual Congress 2007.
Giovanni Trombetta, CFTA, Electronic Engineer—Director
Giovanni Trombetta is the head of research and development on the Gandalf Project. He is an electronics engineer with experience as a radio access network engineer, an expert in radiant systems and artificial intelligence algorithms, a professional trading systems developer, a quant trader, and a trainer. Giovanni has many years of programming experience with several languages and trading platforms and uses his knowledge in the field of genetic algorithms and neural networks to create automatic trading systems and financial models.
As a quant modeler, his skills are focused on themes of the persistence of different forecasting models. He developed the GSA (Gandalf Segmented Architecture), an innovative method to test the strength of a genetic trading strategy (he made a speech on GSA at IFTA Conference 2017 "Sailing to the Future" in Milan).
Since 2016 he is a Professional Associate and a member of the Scientific Committee in SIAT (the Italian branch of IFTA) and became a Member of the IFTA Board of Directors in October 2019. In 2017 he has been a speaker at IFTA Conference "Sailing to the future", in Milan. In 2019, he also obtained the CSTA title (Certified SIAT Technical Analyst). Since 2018 he is a lecturer at the Master in Technical Analysis of Financial Markets – Data Science module.
Since 2019 he is the founder and Chief Investment Officer of "Rocket Capital Investment", an innovative startup, based in Singapore, that proposes an asset management model 3.0 ("tokenized fund") through the use of advanced models based on blockchain and AI technology.
He is an appreciated trainer and speaker to several important financial events in Italy and cooperates in educational projects with banks, brokers, and IT Companies. Giovanni's articles can be found on "Milano Finanza", in the "Traders" magazine, and in the international journal "Technical Analysis of Stocks & Commodities". He is about to publish his first book on Python and Quantitative Analysis for Hoepli.
Yukitoshi Higashino, MFTA—Director
Yukitoshi is the chief technical strategist of the equity research team at DZH Financial Research, an investment information firm located in Tokyo as Shanghai DZH Limited group. He leads the development of technical strategies for client securities firms dealing in futures, ETFs, and CFDs. His main responsibilities range from the analysis of major indices of the Asian and world markets and can extend to even individual stocks. Prior to this, he was a stock lending trader for foreign securities houses and a treasury stock trader for Mizuho Trust Bank. He was also an equity trader and a market analyst at a securities firm. Yukitoshi is the director of the Nippon Technical Analysts Association (NTAA). He is also a member of the Financial Planners Association of Japan (CFP). He made presentations at the IFTA conferences in Vancouver, Lugano, Berlin, and Cairo.
Indrawijaya Rangkuti, MBA, CTA—Director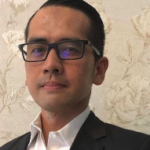 Indrawijaya Rangkuti, MBA, CTA, is an asset manager for private clients and companies for investment and business advisory (e.g., IPO, mergers and acquisitions, restructuring) with Restu Investama Indonesia. He is also an independent trader coach and often collaborates with IFTA members to share market outlooks and trading knowledge. As a trader and analyst, he researches how to simplify and implement WD Gann's theory to be more applicable. Rangkuti was a speaker at the 2020 IFTA Annual Conference.
Rangkuti is the treasurer of his society, AATI (Asosiasi Analis Teknikal Indonesia). He has been a speaker on the stock market, forex market, commodities market, and technical analysis on several TV programs and at various seminars and workshops related to technical analysis applications for investors and traders. In addition, Rangkuti is also a lecturer at the Jakarta Business School.