Maximising Opportunity in an Uncertain World
IFTA's 35th Annual Conference
Hosted by the ATAA
7-9 October, 2022
Melbourne, Australia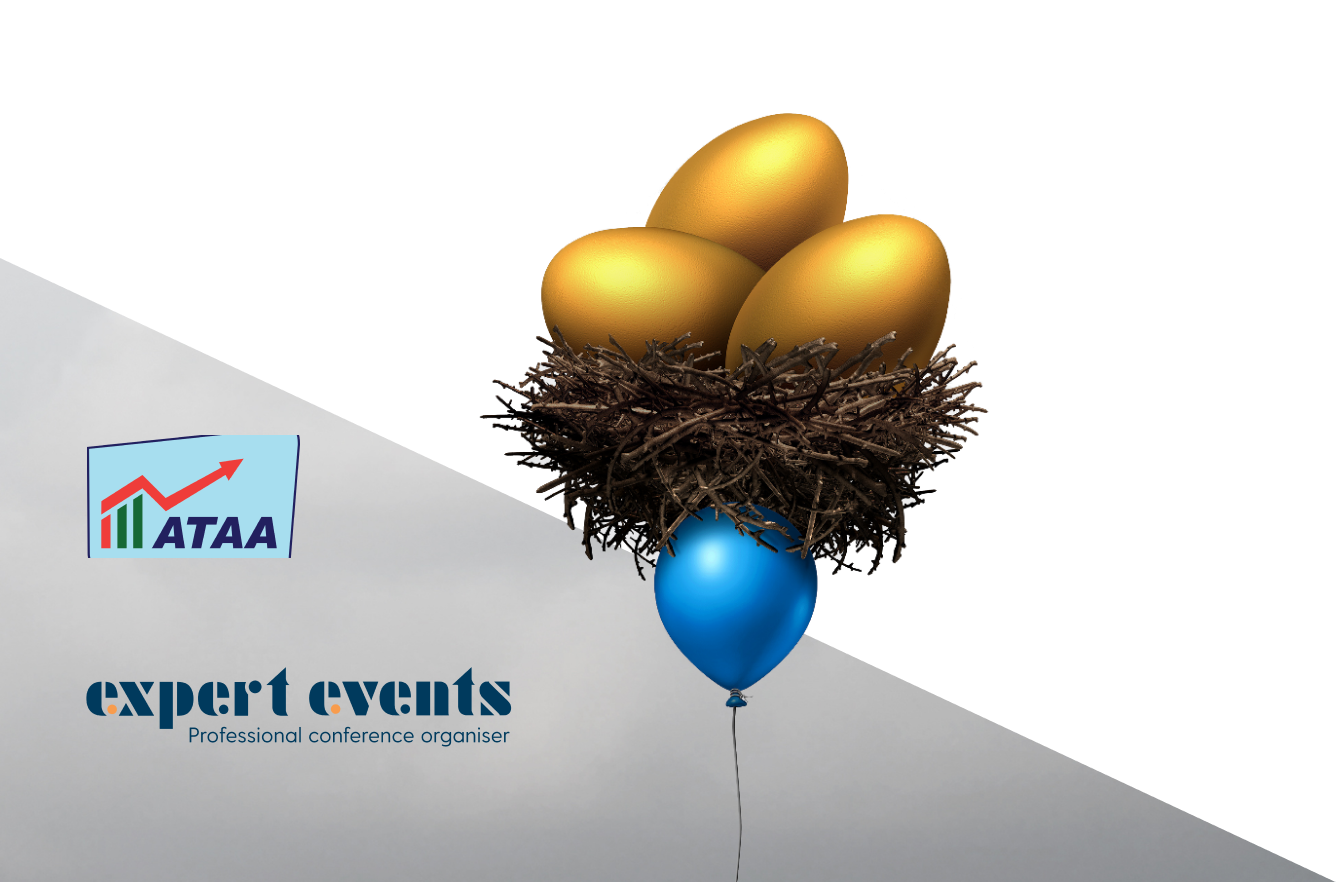 Highlights from the Conference
With markets turning more volatile and unpredictable in a changing global landscape, it's well worth arming yourself with the skills and tools to be able to maximize opportunities in this uncertain environment.
IFTA's well-received 35th Annual Conference took place in the Rendezvous Hotel Melbourne, Australia from 7-9 October, 2022. The conference was hosted and perfectly organized by the ATAA.
Highlights from the meet & greet
Program
IFTA AGM – Thursday, 6th October 2022
Time
Topic
Speaker
4:00pm – 6:00pm
International Federation of Technical Analysts Annual General Meeting
– For affiliated members only
– To be held in the Heritage Lounge
Day 1 – Friday, 7th October 2022
Time
Topic
Speaker
7:45 – 8:45
Registration
8:45-9:00
Opening Address
Warren Murnane / Wieland Arlt
9:00-10:30
What the charts tell us about the opportunities and risks that lie ahead
David will provide a technical analysis roadmap for the months and years ahead explaining the tools and techniques that underpin his hypothesis. He will show the power of mixing different chart types to reach better conclusions for markets and your own investments.
David Linton
10:30-11:00
Morning Tea
11:00-12:30
Always use Candles – And other thoughts from 30 years as a Broker & Technical Analyst
Inspired by Baz Luhrmann's famous inspirational song Clive will attempt to offer wisdom from his 30+ years of experience as a Broker and Technical Analyst, both in Europe and Australia, in this (hopefully) entertaining but practical run through of things he's learnt in his time.
Clive Lambert
12:30-1:30
Lunch
1:30-3:00
Market Function: The Fourth Pillar in Trading
Cameron will explain what market function is, and also how we can combine market function with technical analysis to increase win rates. He'll then go through a practical application to the market environment.
Cameron Malik
3:00-3:30
Afternoon Tea
3:30-4:30
Trading without the bull – strategies for trading in a shifting market.
In the gradual shift from a bull market to a bear market, we watched good profits shrink and open losses grow. There were many warning signs of the changing market direction. Karen reveals these signals and the strategies used in response as trading from the long side became increasingly difficult. Sharing some of her past trades, she shows how her trading has changed this year and the discovery of an alternative minefield of long and short trade opportunities found on a daily basis.
Karen Wong
4:30-4:40
Comfort Break
4:40-5:30
Early Bird Ticket Holders – Speaker Meet & Greet
Spend quality time in a small group meet and greet with a speaker of your choice (subject to availability).
Day 2 – Saturday, 8th October 2022
Time
Topic
Speaker
8:40-8:50
Day 2 Introduction
8:50-10:20
Make bigger profits in crisis time with Astronacci eye of future
In this session, Gema will outline how to find accurate top and bottom dates using astro cycles, how to achieve high win rate trading in volatile markets, and the use of the inter-market relation of macro and price action.
Gema Goeyardi
10:20-11:00
Morning Tea
11:00-12:00
Why risk management is more important than profit – Rethinking trading objectives in uncertain market conditions
With a strong focus on profits, risk management is only an afterthought for many traders. However, if done well it can not only protect you from large losses and help you sleep but also make you more profitable. In this talk we take a deep dive into various aspects of risk management and how to think about it and boost your profitability in uncertain markets.
Dr Tom Starke
12:00-12:30
Why discipline trumps strategy when trading
Measuring your trading discipline can help keep you on track, uncovering your profitable behaviours and those where you come unstuck. Learn how Performance Analytics can be deployed in real-time to help you understand your trading behaviours, both good and bad, and support you in your journey to become less emotional in decision making and improve your account ROI. By quantifying your emotions, you can use this data and turn it into your trading edge.
Julian Sonego
12:30-1:50
Lunch
1:50 -3:20
Exploring Investment Opportunities in Metaverse
There are huge investment opportunities to the digital assets in metaverse. We can enjoy the capital gains acerated by the growth of metaverse and receive the higher income gains by digital land development business. However, it is not easy to evaluate the land prices and the market has been experiencing two bubble bursts since 2020. Technical analysis is one of the realistic tools to take the timing rather than evaluating fundamental value of the digital assets. I strongly believe we, technical analysts, success in this digital market.
Akihiro Niimi
3:20 – 3:50
Afternoon Tea
3:50-4:50
Control your mindset…control your results – A systems approach
The need for robust trading systems in the achievement of investment goals is indisputable, and yet in our efforts to develop technical and fundamental ideas and criteria for trading action, the reality that up to 80% of our success is due to trading thinking, emotion and behaviour tends to be pushed to the side in terms of focus and energy. In this innovative session, such a trading mindset system, based on three essential developmental domains of trading practice, will be outlined in detail. This will not only facilitate benchmarking as to where the trader is at now, but offer clear unambiguous guidance as to what to work on subsequently, to better move towards their trading goals.
Mike Smith
4:50
Day 2 Close
7:00
GALA DINNER (Optional Please register for the Gala Dinner when making your conference Booking).
Includes
Three-Course
Meal and
Drinks.
 Day 3 – Sunday, 9th October 2022
Time
Topic
Speaker
8:50-9:00
Day 3 Introduction
9:00-10:30
Mastering Trade Management Process
Within an investment process, technical analysis provides powerful tools for identifying and timing potential investments. Very little is usually said about how to behave during a trade or what exactly happens during this period. We know from behavioral finance that investors usually make the wrong decision, i.e. they sell their winners too early and hold their losers too long. This presentation attempts to shed light on this period and to examine how possible decisions affect individual parameters such as hit rate or expected value. Ultimately, the question is whether and to what extent one can influence the success of an investment program.
Rolf Wetzer
10:30-11:00
Morning Tea
11:00-12:30
Towards a new Asset Allocation paradigm based on Wisdom of Crowds and powered by AI models and Blockchain technology
Starting from the state of the art of backtesting techniques of trading and investment strategies, the strengths and weaknesses of these models are analysed, focusing on their ability to make each approach persistent and robust. We then move on to a new operating scheme, in which the backtest is no longer the key to reading, but the ability to obtain good models from a swarm of weak predictors. The one proposed is a paradigm that entrusts the task of forecasting the markets to thousands of anonymous data scientists, to a single AI-based Meta-Model that of extracting value from the indications received. All powered by a crypto token that periodically remunerates the best predictors. Finally, the operating results of a weekly asset allocation on the crypto world are presented.
Giovanni Trombetta
12:30-1:30
Lunch
1:30-2:30
Applying a Multidisciplinary Approach to Crypto and Digital Assets
Jamie will illustrate how the emergence of a new asset class provides unexplored possibilities for investors, why on-chain data is materialising as an important component in crypto-asset analysis. He will also investigate how on-chain data can be synthesised with traditional analytical frameworks such as macro and technical analysis to improve returns, and how we can apply technical analysis techniques from traditional asset classes to crypto and digital assets.
Jamie Coutts
2:30-2:40
Short Comfort Break
2:40-3:40
How to Evolve as a trader to maximise opportunity (& manage risk) in an uncertain world
With an increasingly uncertain global economy, many traders are being caught with losing positions and feel like their portfolios are constantly struggling. The problem is that most traders can only make money in a specific set of conditions and struggle when those conditions are not present. In this presentation, you will discover an elegant approach that allows you to trade like a global hedge fund, reduces your exposure to any market event or behaviour, and makes money more consistently WITHOUT staring at the screen for hours each day or losing sleep at night. After this session, you will know exactly how to strategically expand your portfolio to address gaps and profit from a broad range of scenarios so you can feel confident and in control of your wealth creation no matter how uncertain the global environment may be.
Adrian Reid
3:40-3:50
Closing Address
Wieland Arlt
3:50-4:20
Afternoon Tea
Speakers List
Jamie Coutts
Jamie is the crypto market analyst for Bloomberg Intelligence and is responsible for creating market structure, sector and thematic analysis content for clients. Jamie applies a multi-disciplinary approach in his research, synthesising traditional macro, technical and quantitative techniques with the emerging field of crypto fundamentals. With over 20 years of experience in the financial markets, Jamie started his career in Australia as a stockbroker for Credit Suisse before roles as a hedge fund trader with Tudor Capital Management and equity sales positions in both London and Singapore. He joined Bloomberg in 2014 as the senior equity market specialist driving sales and product initiatives for buy-side clients across APAC. Around 2016 Jamie became immersed in the crypto/digital assets space, helping shape the product offering and sales strategy for Bloomberg before transitioning into a research analyst role. Jamie holds two technical analysis designations and serves on the global board of the Chartered Markets Technician (CMT) Association where he is also head of APAC Development.
Website: linkedin.com/in/jamie-coutts-cmt-cfte-39947413/
Twitter: twitter.com/jamie1coutts
Gema Goeyardi
Gema Goeyardi, MM, CAT, CFTe, MFTA, CWM, CSA, CTA, CFI, CFII, MEII, IGI is the Astronacci – Eye of Future technology founder that successfully turned USD2,000 into USD5,500,000 in 8 years of trading in the Gold and Forex market using technical analysis combined with Astrology and Fibonacci He earned the MFTA credential based on his finding on the relation between Mercury Retrograde and Gold market as a significant bullish trend factor.
Website: theastronacci.com
Twitter: twitter.com/astronacci
Clive Lambert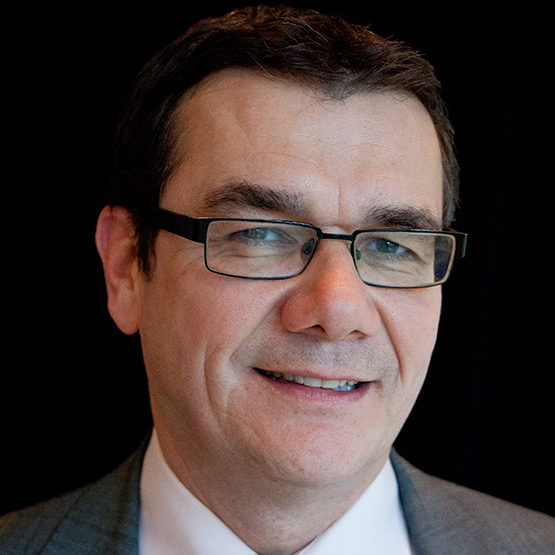 Clive Lambert is the founder, and continues to be the main contributor, for Futurestechs. He has been in the City for over 30 years (including 10 years as a Broker on the LIFFE Floor), and has been writing Technical Analysis for over 20 years, establishing Futurestechs in 2000. He is a Fellow and former Board Member of the U.K. Society of Technical Analysts. He has spoken at several of the Society's monthly meetings over the years and has been a regular lecturer on the Society's annual Diploma Course since 2004, covering a wide range of subjects. He was on the board between 2003 and 2011 then from 2015 to 2021, and became VP for Europe for IFTA in 2019. He is the Author of "Candlestick Charts"; published in 2009 by Harriman House.
Website: futurestechs.co.uk
Twitter: twitter.com/Futurestechs
David Linton
David Linton is one of the UK's leading technical analysts and is founder and CEO of Updata. He is the author of 'Cloud Charts – Trading success with the Ichimoku technique and teaches part of the diploma course for the UK Society of Technical Analysts (STA). He is a member of the American Association of Professional Technical Analysts and a holder of the Master of Financial Technical Analysis designation awarded by IFTA.
Website: updata.co.uk
Twitter: twitter.com/ChartsToday
Cameron Malik
Cameron had a 15-year background in building and running multi-million-pound businesses in the UK before coming to trading.
As co-founder of Magnetic Trading Australia Pty Ltd, he has used his business experience and 12 years of experience as a professional trader, mentor and investor to successfully educate and mentor thousands of people all over the world.
His short-term trading and investing consist of trades using market psychology and institutional investment principles. Magnetic Trading term this as market function.
Not only does Cameron trade live every day in front of his clients. He also shares his daily trading & investing report prior to the market open with all of his clients.
Thus truly embodying Magnetic's value of transparent trading.
Website: magnetictrading.com
Twitter: twitter.com/magnetictrading
Akihiro Niimi
Mr. Niimi has more than 20 years experiences working in investment banks and hedge funds. He currently manages cryptoasset index project with Nomura Research Institute, Ltd. and asset management companies investing digital assets in metaverse.
Website: intelligence-creators.com
Twitter: twitter.com/ICMetaverse
Adrian Reid
Adrian Reid is a full-time trader based in Australia and also the Founder and Trading Coach at Enlightened Stock Trading, which focuses on educating and supporting traders on their journey to profitable systems trading. He has been trading for 20+ years and trades 100% systematically across the Australian, US, Hong Kong and Cryptocurrency markets using a diversified portfolio of long and short systems.
Website: enlightenedstocktrading.com
Twitter: twitter.com/EnlightenStock
Mike Smith
With almost 2 decades of experience trading financial markets across all instruments, and involvement in the training and coaching of traders since 2007, I have a passion for finding new and innovative ways to help clients learn trading and a Post Grad Diploma in Education, and having worked as a University Senior Lecturer in both the UK and Perth, Australia. As well as trading system development and trading measurement, I have a special interest in the psychology and behavioural aspects of trading.
Website: traderiq.com.au
Dr. Tom Starke
Dr. Tom Starke has a PhD in physics and is the head of AAAQuants a consulting firm that specialises in automated trading solutions and AI. He has previously worked as a quant analyst/trader for various hedge funds and prop-trading firms and as a scientist/engineer for Rolls-Royce and Oxford University.
Website: aaaquants.com
Twitter: twitter.com/DrTomStarke
Giovanni Trombetta
Giovanni Trombetta is an electronic engineer, trading systems developer, quantitative designer, trainer and author. He specializes in the application of artificial intelligence to the world of quantitative finance. President of the Scientific Committee of S.I.A.T. (the Italian branch of the IFTA) and one of the organizers and teacher of the Data Science Module of the SIAT Master. On the IFTA board of directors since 2019. He is one of the founders and currently CIO of Rocket Capital Investment, a fintech company and financial institution, licensed by the MAS (Monetary Authority of Singapore). It is possible to read his articles in Milano Finanza, in Traders magazine and in the international magazine Technical Analysis of Stocks & Commodities. In April 2020 he published the book "Trading Strategies with Python" with Hoepli.
Web Personal: gandalfproject.com
Twitter: www.twitter.com/Albatro1974
Rolf Wetzer
Rolf Wetzer is a past president of IFTA. He redesigned the CFTe syllabus, is the editor of the IFTA journal and is heading the MFTA program since 2011. Rolf is an institutional asset manager with an almost thirty-year track record. He is CEO and co-founder of Ghiribizzo, a company specialized in algorithmic trading of proprietary money. He designed favorable quantitative investment strategies and position sizing algorithms. Awarded as best German Technical Analyst in 2006 and runner up in 2007, he is also a frequent speaker on financial and management topics globally. Rolf holds a PhD in Econometrics and graduate degrees in Business Administration and Management from both Technical University of Berlin (Germany) and Toulouse Business School (France). He is a member of the Swiss Association of Market Technicians (SAMT) and the prestigious German Statistical Society (DStatG).
Karen Wong
Karen Wong CFTe, CPA, is a private trader in equity and forex markets. She is the author of "Stocks and Forex Trading – How to Win", a regular contributor to the "Tutorials in Applied Technical Analysis" newsletter published by Guppytraders.com and has published articles in "Your Trading Edge" and "Stocks and Commodities". Karen is a former President of the Sydney chapter of the Australian Technical Analysts Association.
Website: karenwong.net
Twitter: twitter.com/KarenWongAU
Yussra Yusoff
Yussra Yusoff is currently a consultant general surgeon who works in Armed Forces Hospital Tuanku Mizan, Kuala Lumpur. He completed his medical degree from National University of Malaysia in 2005 and subsequently completed his doctor of surgery in 2013. In the investment world, Dr Yussra is a retail trader that focus mainly on the US markets. His main instruments are equities and options. Dr Yussra Yusoff recently achieved as certified technical analyst status by obtaining MSTA and CFTE. Dr Yussra is a member of several organizations. This include Associate Fellow of American College of Surgeons, Member of Malaysia Medical Association Professional member Malaysia Association of Technical Analyst (MATA), Full member of Society of Technical Analyst UK, Member of International Federation of Technical Analyst, Associate member Chartered Institute for Securities and Investment UK (CISI).
LinkedIn: linkedin.com/in/yussra-yusoff-74934a218/
Twitter: twitter.com/dryussray
A big Thank You! to our great sponsors
Platinum Sponsors

Gold Sponsor
Silver Sponsors


Bronze Sponsors
Contact us
For all conference related enquiries, please contact: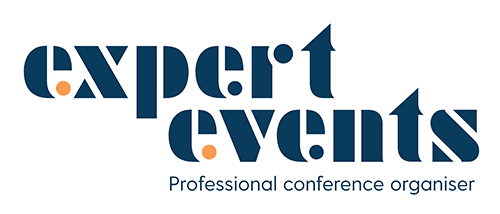 2022 Conference Secretariat
Tel: +61 7 3848 2100
Email: [email protected]
Mail: PO Box 351, Hamilton Central QLD 4007 Australia